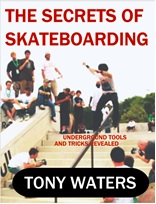 145 Page in depth guide of tricks
Features how-to, troubleshooting, and other skate secrets
Written by underground skater Tony Waters
Access Full eBook
Bearings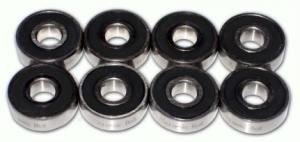 Bearing are what makes your wheels spins smoothly. They are the little metal rings that are inside of your wheels. You'll want bearings that are both smooth and durable. The ideal bearing for a skateboard is a ABCE 3 or ABCE 5. These are smooth enough, but won't break when you Ollie.
A good idea is to read some reviews about which bearings work best. Bearings are sold within a wide range of prices. It is not a good idea to go straight ahead and buying the most expensive bearings out there. Ask friends and other skaters for…
This is just a preview. The entire section has 117 words. Click below to download the full Secrets of The Secrets of Skateboarding.