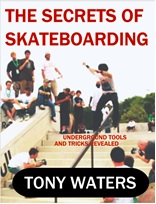 145 Page in depth guide of tricks
Features how-to, troubleshooting, and other skate secrets
Written by underground skater Tony Waters
Access Full eBook
How to 5-0 Grind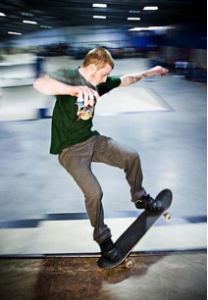 Technique
Ride parallel to your target as you would for a 50-50 grind. Ollie on to the target and shift your weight on your back foot.
Get into the grind with your back foot pressing on the tail, but still leaning forward so you don't slip out.
To get out of the grind, simply shift your weight back onto your front foot. Just simply pivot out of the grind and ride away.
Practice
Practice the 5-0 grind by rolling up to your target at a slow, comfortable speed. Pop an Ollie, shifting your weight onto your back foot as you land on top of your obstacle. Repeat this until you become comfortable Ollying into the 5-0 position.
Next, roll up and 5-0 at a faster speed, but not too fast. You want to gradually increase your speed so you get a good feel for how much you should lean as you are grinding.
There's…
This is just a preview. The entire section has 170 words. Click below to download the full Secrets of The Secrets of Skateboarding.